Hello and Welcome!
Grace Gospel Chapel is located in the heart of Bucks County, in beautiful Plumsteadville,
Pennsylvania just 3.5 miles north of Doylestown on Easton Road (Route 611).
---
Join us for Answers in Genesis - Time Lab VBS!
Children Ages: Pre-K to 6th Grade
Dates: July 23-27
Time 6:00PM - 8:15PM
Click Here for more information and registration.
---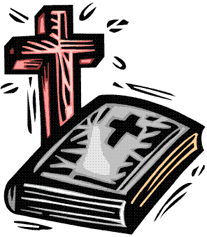 But what does it say? "The word is near you, in your mouth and in your heart" (that is, the word of faith which we preach): that if you confess with your mouth the Lord Jesus and believe in your heart that God has raised Him from the dead, you will be saved. For with the heart one believes unto righteousness, and with the mouth confession is made unto salvation. For the Scripture says, "Whoever believes on Him will not be put to shame." For there is no distinction between Jew and Greek, for the same Lord over all is rich to all who call upon Him. For "whoever calls on the name of the Lord shall be saved."
Romans 10:8-13 (NKJV)
---